HELPING YOU NAVIGATE THE
Road to Success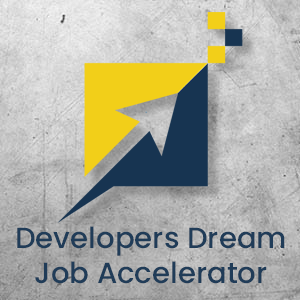 START HERE
Your Personal Roadmap
The software development industry can be a challenging one to navigate. Finding your DREAM JOB can be difficult when you are lost in the sea of developers.
The DEVELOPERS DREAM JOB ACCELERATOR is focused on helping you to stand out in crowd and allow opportunities to start finding you.
The Accelerator is coming soon and will be opening its doors for a limited number of FOUNDERS soon. Click the button below to get on the waiting list today! There will be limited spots and will be a first come first served basis.
GET ON THE WAITING LIST